Hellfrost
Elemental, Air
Back to Bestiary | Back to Al-Shirkuh Bestiary| Back to Lesser Jinni| Back to Elemental
Air elementals manifest as whirlwinds with pale blue eyes.
In addition to standard air elementals, it is possible to call forth elementals of the cold north wind and hot south wind. These function as normal air elementals except for the Wind Blast power, which is detailed below.
Summoning a south wind elemental is subject to the Hellfrost effect. There also exist ghost air elementals, elementals with the power to turn invisible. Can be summoned by: air elementalists, heahwisards, hrimwisards (north wind only), rune mages, clerics of Maera, clerics of Thrym (north wind only), and clerics of Thunor (ghost and south wind only).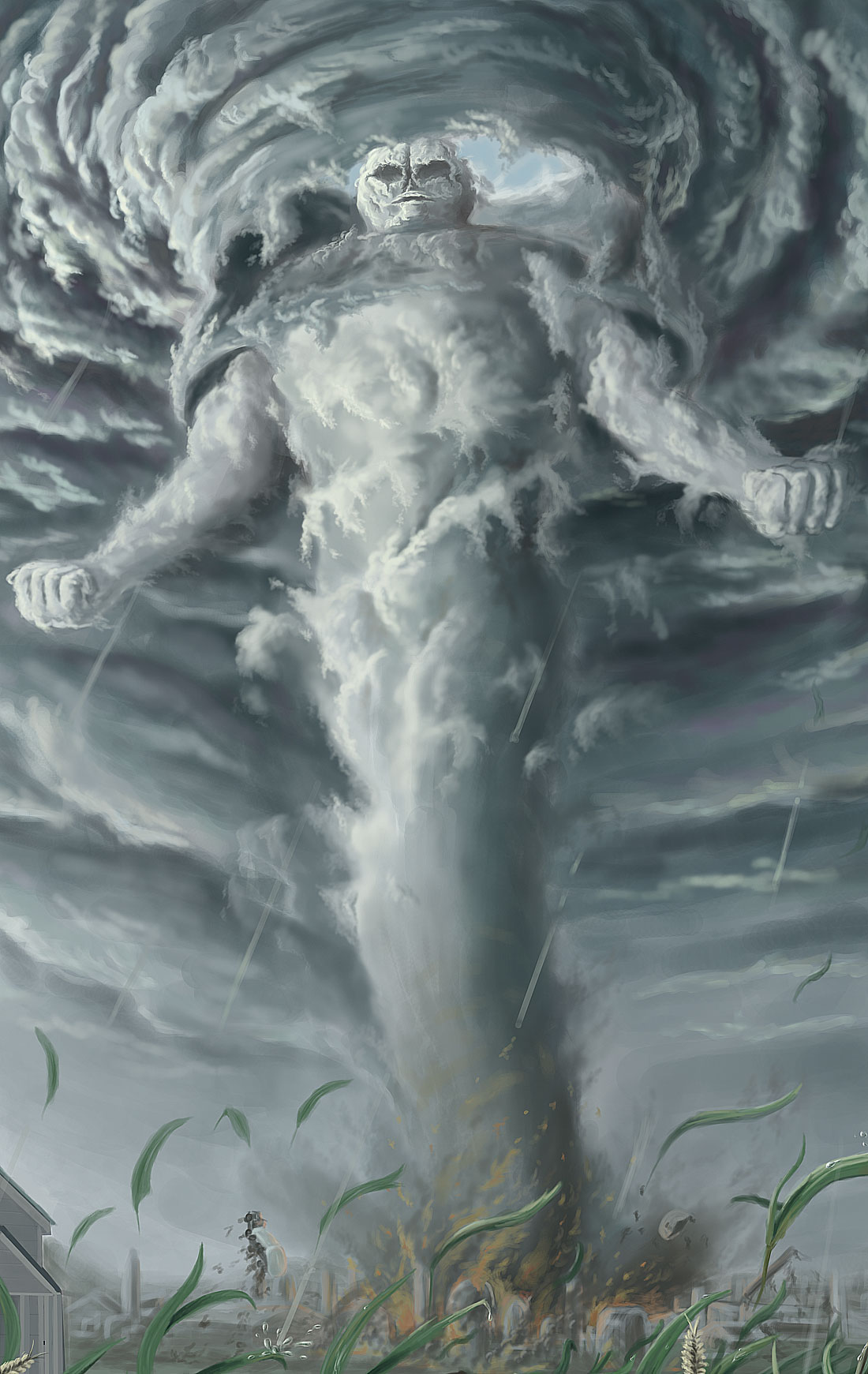 Back to Bestiary | Back to Al-Shirkuh Bestiary| Back to Lesser Jinni| Back to Elemental